TRAIETTORIE 2023 – XXXIII INTERNATIONAL REVIEW OF MODERN AND CONTEMPORARY MUSIC
Concert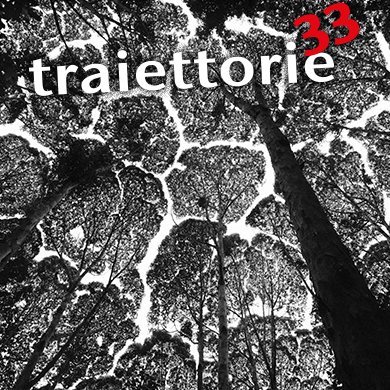 | | |
| --- | --- |
| Work : | HAOS |
| Together : | Accroche Note |
| Date : | 08/05/2023 |
| Place : | CPM Toscanini, Sala Gavazzeni, Parma, Italy |
" Plant from the Sandwich Islands whose flowers are white in the morning, yellow at noon, red in the evening and dead the next day " (Littré). This poetic definition fits perfectly with the profile of this piece for piano, in which the idea of ​​multiplication (figures, speeds, even the pianist's hands!) dominates all along the three sections that compose it.
The first part (saggio e con dolcezza), with a very diatonic harmonic field, consists of the superimposition of sounds repeated at different periods (up to eight different voices), all shrouded in pedals, and where the sensation of pulsation does not is never noticeable. The initial harmonic field constantly evolves, despite the impression of repetitiveness, polarization or even immobility, and this, by adding or removing sounds, or else by progressive sliding, while following a phenomenon of acceleration, tightening (always without feeling the pulse yet still the same).
The extremely virtuoso second part (Veloce, semper molto ritmato) does indeed consist of a duplication of musical motifs: the two hands of the pianist play rapid scales, first short and fragmented, thereby creating almost jazzy rhythms, then more and more regular and smooth, until it abounds, giving the impression of both a standstill and a continuous ascent. The same principle is then applied to a section of descending arpeggios (Vivo, molto rimbalzando), this time more rhythmic and interspersed with many accents, which leads to an immense crescendo: increasingly rapid and hammered highs (composed of patterns of varying lengths and asynchronous accents), underpinned by rhythmic figures and harmony heavily influenced by jazz;
After a transition evoking the superposition of different speeds from the beginning, begins a section that is at first ethereal and suspended (rhythmically freer: variable speeds, presto possibile motifs, etc.) then more and more virtuosic (virtuoso, semper più frenetico): the harmonic field of this section, constantly polarized, developing towards the bass or narrowing towards the treble, is suddenly highlighted by the same bass as before, and gives it an almost harmonic color. Then the arpeggios unfold more and more torn and slowed down almost to a stop, this time with complex rhythmic values ​​generating instability and great tension, climbing one last time towards extreme treble, to finally fail with an unexpected violence, that of the repetition of a single note, isolated,
Haos is dedicated to Laurent Cabasso. The duration of the piece is approximately 11 minutes.